PurrFect Design (shop in centre of Antwerp)
Lange Klarenstraat 25
B-2000 Antwerpen
Belgium
0032 3 345 67 30
www.PurrFectDesign.be
[email protected]
Openinghours:
Mo closed,  Tu 11h-18h, Wed 11h-18h, Thu closed, Fr 11h-18h, Sa 11h-18h, 1st Sun 13h-17h
Please check possible exceptional opening hours: click here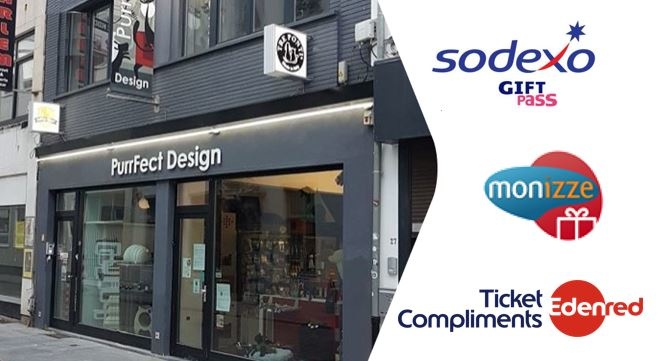 For frequently asked questions, information on your shopping card, shipping or payment: click here

Company data:
Milaya gcv, Lange Klarenstraat 25,B-2000 Antwerpen,Belgium
VAT nr BE 0830.610.505, KVK 830610505
Bank Account : Milaya gcv, IBAN: BE58 7310 1366 8079, BIC: KREDBEBB
(Bank address: KBC, Grote Markt 24, 2500 Lier, Belgium)


The PurrFect Design Team:
Quality and design are the basic requirements for selecting the products for our collection. The needs of your pet define the norm.
From design scratching posts, modern litter boxes, stylish beds and feeders to orthopedic cushions, ergonomic harness and tailor made dog coats.
Purrfect Design searches, within and outside Europe, for the best products.
Our collections are available in our store in Antwerp - Belgium, as well as online. We ship internationally.

Purrfect Design ... why that name?
"Perfect" is what we expect, but "purr" is a happy feeling. Hence .... Something good ... is Purrfect!
http://en.wikipedia.org/wiki/Purr